Leading Austin Pool Builder
We are proud to offer Austin and Central Texas homeowners their custom designed, engineered, and constructed pools, spas and outdoor living and entertainment spaces. Your pool and spa needs are unique, and we can build a solution that delivers your inspiration.
Westbank counts among its client's high-end custom home builders who hold us to exacting standards of quality, which we deliver on. They also trust us to build pools with challenging terrains or engineering requirement. These customers supply us with about 50% of the projects we under take each year. The remainder of our annual builds are for homeowners wanting to construct a unique outdoor living area. We limit the number of customers we take on so we can deliver a high-quality product and construction experience.
Our three owners are all involved in every aspect of your pool building experience; they are supported by a great team of sales, design, engineering and scheduling employees, as well as our project managers and construction crew. This team is experienced, competent, friendly and reliable.
All of our work comes with a satisfaction guarantee. Whether you are looking to build a new custom pool and spa or are ready to design your entire outdoor living space, give our expert pool builders a call today!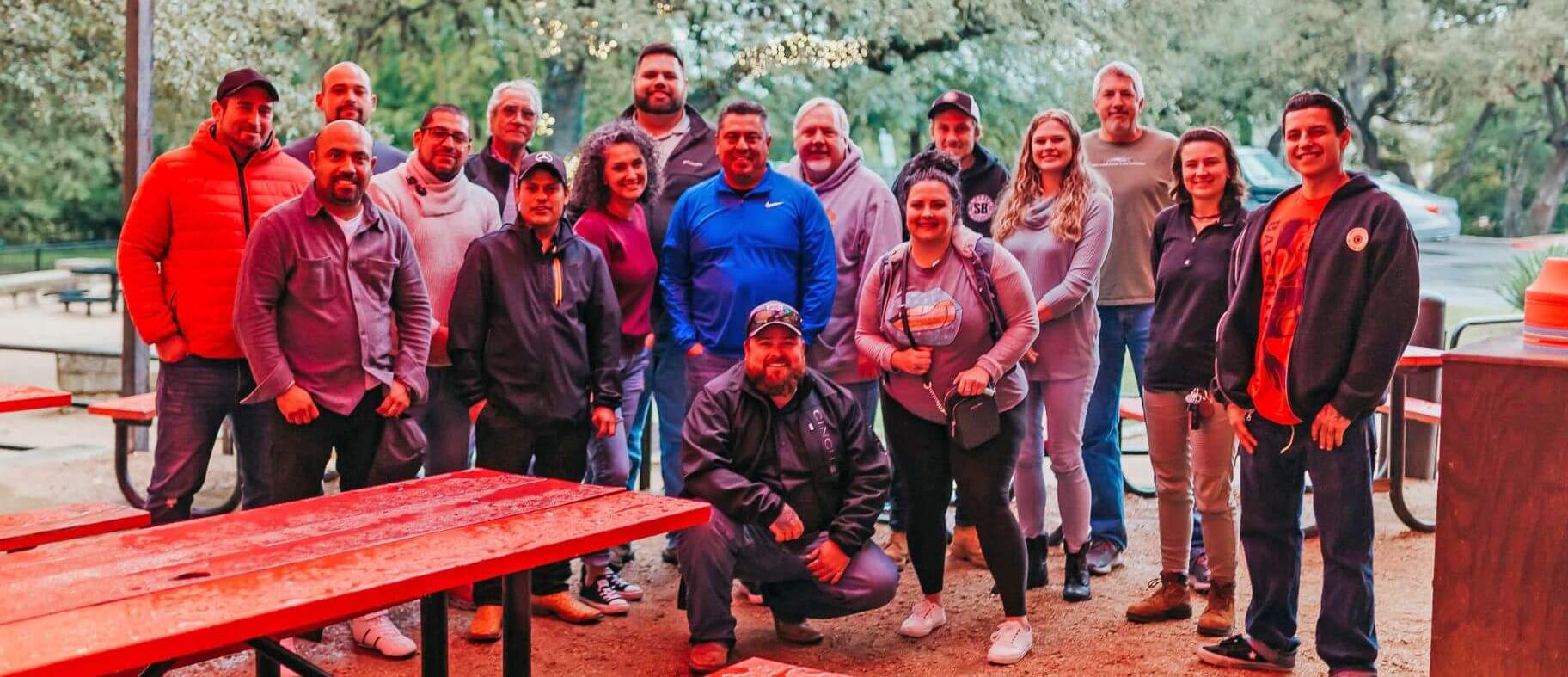 Edward H.
Owner & Team Leader
Edward sets the Company's quality standards, growth course, capital and hiring plans as well as leading customer service, marketing and HR. He has a background in finance, consulting, and turnarounds. He was an audit, M&A and consulting Partner for two different Big 4 firms.
He was also CFO and shareholder at ClearCorrect and has owned, run and grown other successful businesses. Edward graduated from the business school at the University of Texas.
Armando E.
Owner & Operations Lead
Armando is a trained engineer and a University of Texas graduate with a Bachelor of Science in Mechanical Engineering. He leads our Design, Engineering and Construction teams.
He has built and led design, engineering, manufacturing, and construction teams at 3 different companies including Philips, a global 500 company. He has over five years in the pool construction space.
Travis G.
Owner, Sales & Admin Lead
Travis leads our Sales, Scheduling, Supply Chain and Financial teams. A graduate of Texas State with both BBA and MBA, he worked at Dell and AMD as well as started and co-owns a winery near Austin.
Travis has been involved in every aspect of the pool construction business for over five years.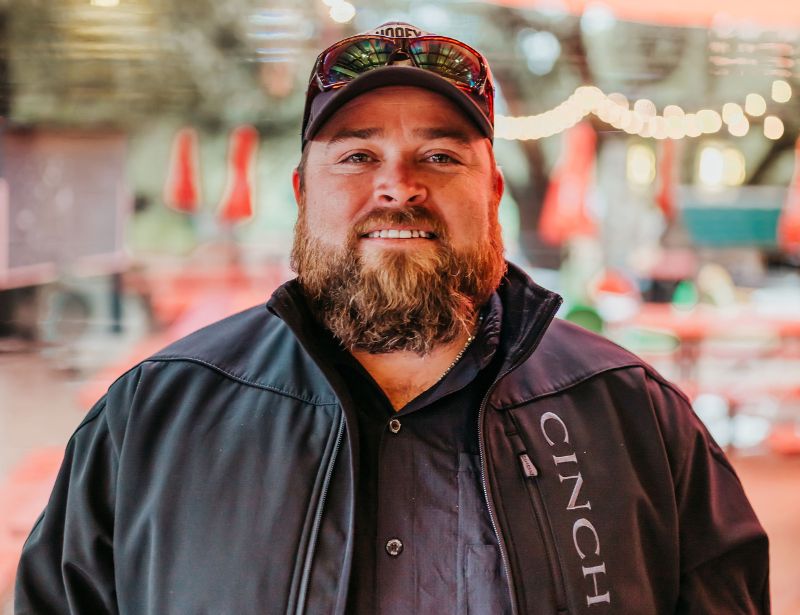 Victor has over 10 years in the pool construction business and has built over 1000 pools. He has personally performed and supervised every process from excavation and plumbing all the way to pool startup and chemical balancing.
He has worked both in Florida and Texas and is respected for intimate knowledge of pool construction.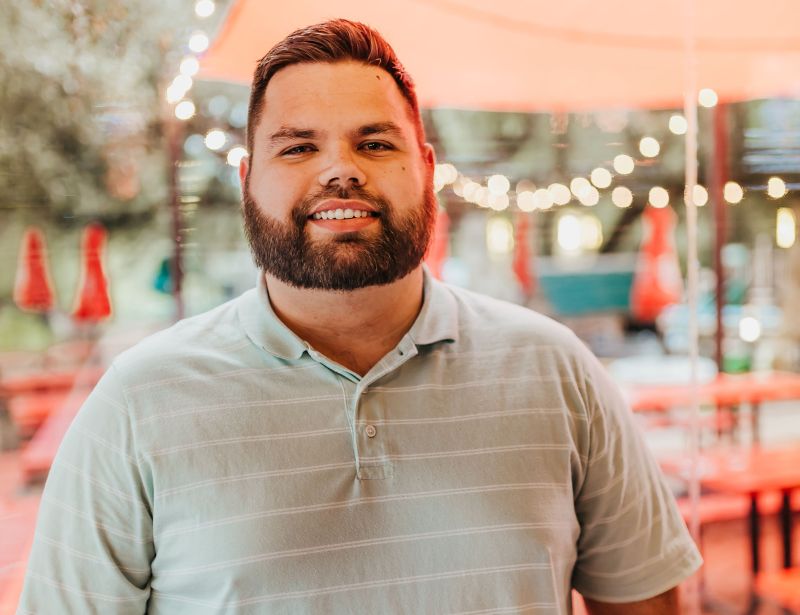 Scheduling & Supply Chain Lead
David has over five years in the pool and home building construction industry. He's been integrally involved in the planning, construction, scheduling and project  management of over 100 pools in the last three years.
David leads our team that coordinates our construction schedule for our subs, our internal team and for all materials and supplies.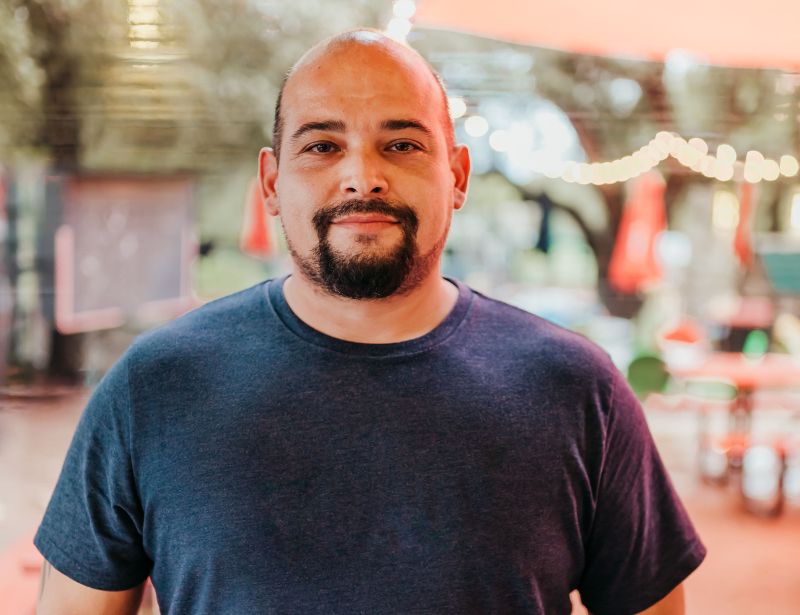 Carlos has over 20 years in the construction industry. He has worked in commercial as well as residential projects on the East Coast and in Texas. He has been overseeing the the day to day construction of over 75 pools and outdoor kitchens/pergolas/fire pits in the last three years.
Carlos is responsible for running our internal construction teams as well as in the overseeing in the daily construction by our subs.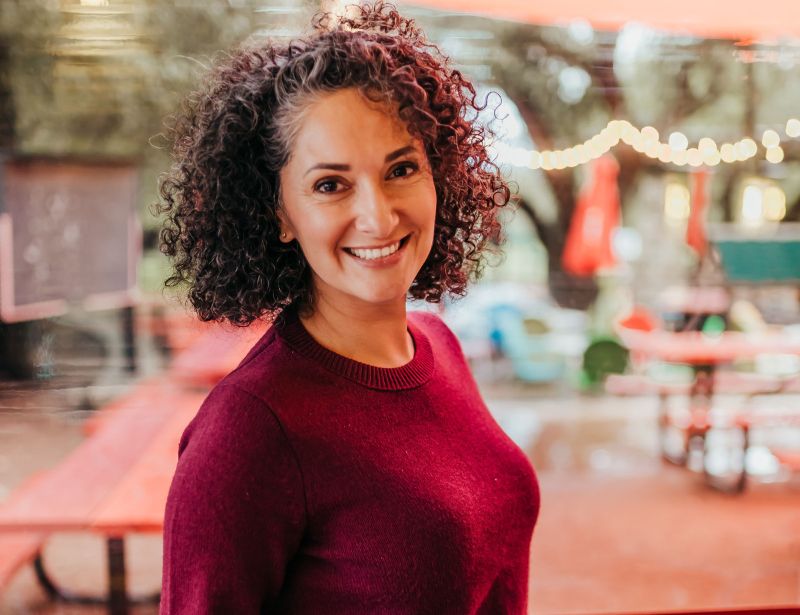 Johanna has been with Westbank since its launch. She is our design team lead and helps transform homeowner's backyard visions into state of the art 3-D designs and videos. Johanna has developed over 400 pool designs, drawings and videos using the latest software tools.
Johanna helps our customers make decisions and get comfortable with their designs before they even sign a contract. she also assists in the selection of style and color of tile, copping as well as the designs of your outdoor kitchens, fire pits and pergolas.
Ready to bring your backyard dreams to life?
Call our professional pool builders and outdoor living experts at (737) 990-9077 or click below for a FREE custom quote!
"We had an excellent experience with the entire Westbank Pools team. Even when we had a fairly big rain setback, they took it in stride, waiting for the ground to stabilize and pumping out the excess water to get our project back on schedule. We've given their contact info to anyone we know that's been looking to build a pool. We would definitely use them again and would highly recommend to anyone looking to build a pool in the greater Austin area."
"Westbank employees are kind, and most of all, responsive. I could count on them to answer me anytime of day. They installed very high end equipment by default and also assisted us with design. We have a very sloped yard, and with their guidance, we found the right spot for it and had drainage installed as well. I would use them again in a heartbeat!"
"Armando and West Bank are excellent - they built our home's pool in tarrytown and have continued for the last 2 years supporting us through the winter storm of 2020, the early learnings of a pool, and maintaining the electronics and machinery."